Brass Shiv Parivar - 17 CM | 6.6 Inch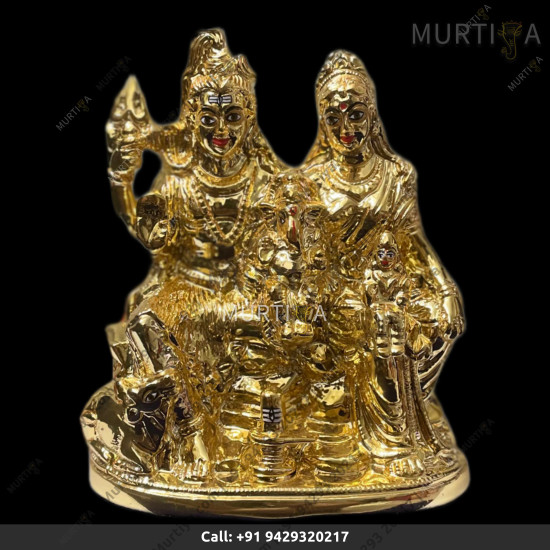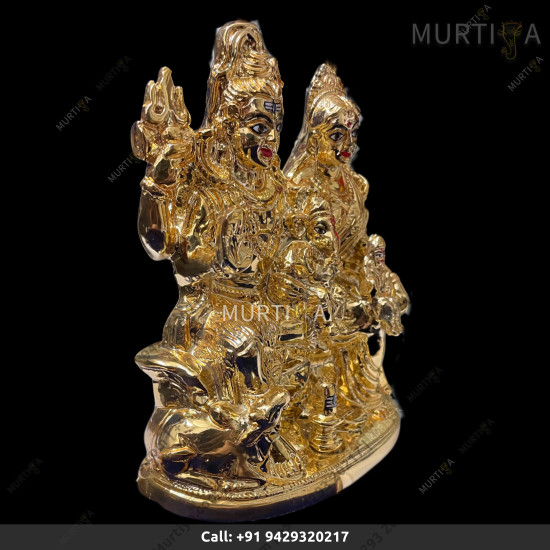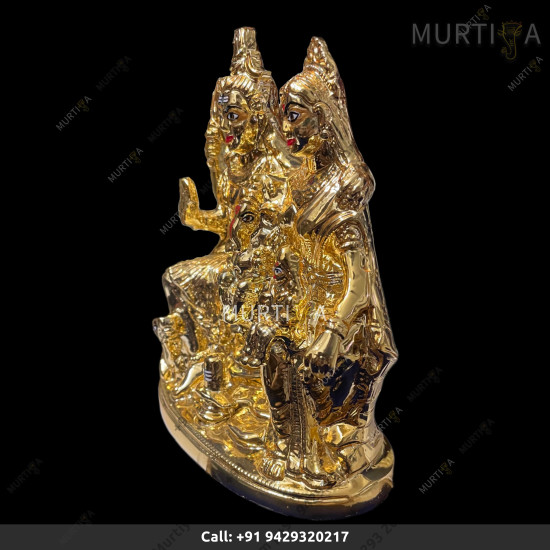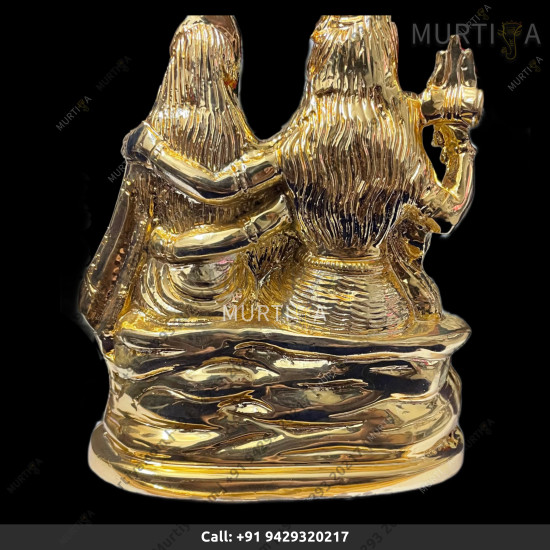 Made to Order




World Wide Shipping
We offer global shipping with secure doorstep delivery, tracking, and insurance.
24x7 Customer Service
24/7 human customer service available via message, text, or call.
End to End Monitoring
We provide regular shipment monitoring and updates until delivery.
Brass Shiv Parivar - 17 CM | 6.6 Inch
Specification
Specifications
Width
14 CM
Height
17 CM
Depth
7.5 CM
Weight
1470 Gram
Material
Brass
Coating
Gold Like
Making Time
1 Week
Status
Made to Order
Description
Brass Shiv Parivar - 17 CM | 6.6 Inch
Experience the divine presence of Shiv Parivar with our exquisite brass idol, standing at a height of 17 cm (6.6 inches) and weighing 1470 grams. This masterpiece is meticulously crafted and adorned with a captivating gold polish, radiating opulence and grandeur.
The Shiv Parivar idol beautifully depicts Lord Shiva along with Goddess Parvati, Lord Ganesha, and Lord Kartikeya. Crafted with intricate detailing and precision, this brass idol reflects the devotion and skill of our artisans, capturing the divine essence of the entire family.

Invite the blessings of Shiv Parivar into your home, office, or temple and experience their combined divine energy. Lord Shiva symbolizes destruction and transformation, Goddess Parvati embodies power and devotion, Lord Ganesha represents wisdom and prosperity, and Lord Kartikeya signifies courage and victory.
At Murtiya, we prioritize customer satisfaction and offer reliable door-to-door delivery services worldwide. No matter where you are located, be it the US, UK, Australia, Canada, or any other part of the world, we ensure the safe and timely delivery of your Shiv Parivar idol.
Embrace the divine grace of Shiv Parivar in your life. Order your brass Shiv Parivar idol today and let their presence fill your space with blessings, harmony, and spiritual growth. Allow the craftsmanship and symbolism of this masterpiece to inspire devotion and elevate your spiritual journey.